Minister, we commend your statement yesterday that your "personal integrity is not up for compromise" and that veterans "sign up to put their lives on the line for our country, because they love their country and do so not for money".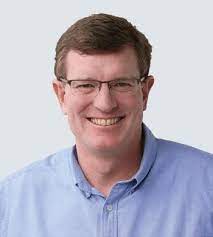 Your comments go to the heart of the service of Army veterans sent by our Government to defend the airbase at Butterworth during the communist insurgency from 1970 to 1989. The veterans were there because of the Government's decision to protect the RAAF at Air Base Butterworth as part of a shared defence plan with the Malaysian Armed Forces, where the intelligence assessments clearly identified the communist insurgents threat.
We hope that your personal integrity will extend to your decision regarding our RCB submission to you on the 18th October 2021which was supported by the Ethicos Report written by Howard Whitton a noted authority on governance probity and law making. Howard's examination of the evidence (which included the then 210 declassified secret and 16 top-secret documents) related to the Government's RCB decision (as peacetime service) and its unfair procedural process in handling our challenge, found integrity issues relating to potential breaches of the law, Ministerial Standards and the APS Code of Values. 
It is now almost six months since you received our submission and we have patiently waited for your decision.
Sadly, many of the veterans who served at Butterworth have passed on without the knowledge their service has been appropriately recognised. These veterans and those that survive are worthy of the love you referred to in your statement.
On behalf of the surviving veterans that served Australia in the defence of the airbase at Butterworth we ask that you apply your personal integrity and your ministerial authority to classify their service as warlike now. In doing so you will permit the veterans to march on Anzac Day knowing their service has been accorded the rightful recognition they deserve.
Sincerely,

Ray Fulcher
RCB Service 1979
Chairman RCB Review Group
Date: 27 March 2022
https://recognitionofrcbservice.com/
Personal integrity is the quality of being truthful and honest with yourself and others, of intentionally aligning your personal behaviors and actions to be aligned with your own values, principles, and ethics.