Defence allege repeatedly that RCB was peacetime training. 
Here is an image of peacetime training.  9RQR soldiers engaged in "counter terrorism training" patrolling the perimeter of the Country Bank Stadium in Townsville as part of Exercise Austral. 
Note the soldiers are carrying blank (not live) ammunition.  We know that because their weapons are all fitted with (red coloured) blank firing attachments (BFA) to simulate semi-automatic and automatic firing.
Here is an image of an RCB patrol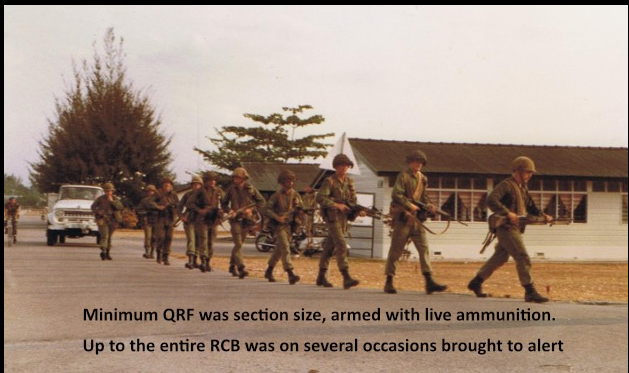 Note:  Not one weapon is fitted with a BFA.  Belts of live ammunition can clearly be seen. 
These two images encapsulate the comparison between peacetime service and warlike service.