A big shout out and thanks to our supporters for your generous donations to our RCB Legal Fighting Fund. The result is very encouraging – every little counts and as is said in the song from little things big things grow.
You all know that over 12 years our RCB Review Group's representations to the Government of the day, via its Defence Department and its Ministers, have been rejected for reasons that we challenged as being false and misleading. We contend that our evidence reveals that a deception has been perpetrated to disguise the true nature of RCB's deployment, thereby denying the troops access to eligible repatriation and other entitlements. Further, our numerous requests to meet with the Ministers' decision recommending staff have been ignored until Minister Chester's infamous 26th November 2018 "clayton's meeting" in Canberra. See our Update 1/2019
Since then the Minister has greeted our requests for an independent of government judicial inquiry with SILENCE.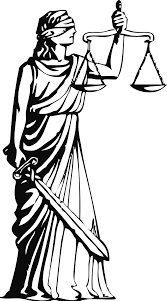 We have now contracted with a solicitor/barrister specialising in administrative law to give us a legal opinion on our evidence to: firstly, support an action against the Commonwealth in the matter of its non-recognition of RCB service as warlike; and secondly, support an action against breaches of ministerial, ministerial and defence staff advisors' codes of ethics and conduct.
We expect to receive the legal opinions very soon and certainly before the Federal election. Those legal opinions will determine our future actions, either in a legal court and/or the court of public opinion. As an example of the latter action read the DFRDB Commutation Issue below and note our request to Minister Chester here
Defence Force Retirement & Death Benefit – Commutation issue – A Summary
It is worth noting that Minister Chester's decision to appoint an independent examination of this matter was decided three days before the ABC TV 7.30 Report publicly "blew the whistle" on a subject that DFWA and ADSO have made numerous representations over many years to Governments without success. (Sounds familiar Guys?)
The Minister's latest decision is an example of the power of the national media to influence the Government especially when an election is at hand.
What needs watching is the Minister's determination of what is an independent body. If it is not external to Government then the issue remains within the Government's "loop of self-protection" and cannot be acceptable.
RCB – Where to from Here?
We wait for the legal opinions before deciding further action.
In the meantime we prepare our chosen national media source and our own national social media campaign, and brief certain influential sitting party politicians and election candidates including the cross benchers in both Houses before the Election.
Encourage more donations from our supporters, friends and family: look upon the donation as an investment.
Thanks all for your support, suggestions, comments and donations: they are greatly appreciated. I can assure you all of the outstanding dedication of the RCBRG that remains resolute in it's determination to pursue our claim beyond the Parliament.
Prior Planning, Persistence, Patience and Perseverance Prevents Poor Performance
Robert Cross
RCB Service 1973, 1974/75, 1982
RCB Group Leader
Date: 08/04/2019