It's five months (135 days and counting) since Ray Fulcher sent the last RCB submission for review to the Minister for Defence Personnel, Hon. Andrew Gee. It was supported by the Ethicos Report written by Howard Whitton a noted authority on governance probity and law making. Howard's examination of the evidence (which included the then 210 declassified secret and 16 top-secret documents) related to the Government's RCB decision (as peacetime service) and its unfair procedural process in handling our challenge, found breaches of the law, standards and conduct in three distinct areas:
Ministers failed to Respect Administrative Law principles;
Ministers failed to Act in Accordance with Ministerial Standards; and
APS Officials failed to Act in Accordance with the 'APS Code and Values'
Integrity issues related to all levels of Government and their bureaucracies is a national hot issue that has captured the public's concern and has led to greater scrutiny by the media.
NOW, we still await The Minister's decision. We sincerely hope this is not another example of the stalling technique 'kicking the can further down the street'?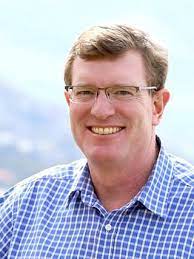 We understand that the Minister is conducting his own personal review and has called for all documents on the matter from his Department. Let's hope that he applies President Ronald Reagan's belief to trusting but verifying all related documents.
The Minister being a Barrister in the fields of civil litigation and family law, is sure to apply a fair procedural process to his decision. We trust that he will seek verification of the truth in documents given to and examined by him. Therefore, with time pressing before the Federal Election we have sent him our latest updated and unpublicised at this time Brief to help his deliberations. We stand ready to be tested on its content with him.
Thanks to all our supporters for your active readiness to participate in our planned Direct Actions Campaign. In furtherance to that Campaign, Peter Kelly was able to raise the matter with Alan Jones yesterday.
Stand ready for our call to action.  
Regards,

Ray Fulcher
RCB Service 1979
Chairman RCB Review Group
Date: 19 March 2022
https://recognitionofrcbservice.com/