Senator the Hon. James McGrath, Senator for Queensland, Hon. Andrew Wallace MP, Federal Member for Fisher and Phillip Thompson OAM MP, Federal Member for Herbert, deserve the thanks of all Rifle Company Butterworth veterans for their commitment to supporting the claim that the veterans' service be classified as warlike.
For the last six years Senator McGrath has been a very strong advocate of recognising the service of Rifle Company Butterworth veterans as warlike service. He has delivered speeches in the Senate urging the Government to listen to the veterans and that has now happened.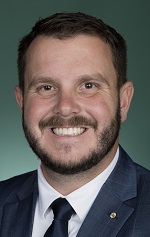 The support given by these men has been unstinting and is a good example of putting words into action as it is through their actions in cooperation with the Rifle Company Butterworth Review Group that resulted in the inquiry announced by Minister Gee on 7 April 2022.